1.877.840.6546 |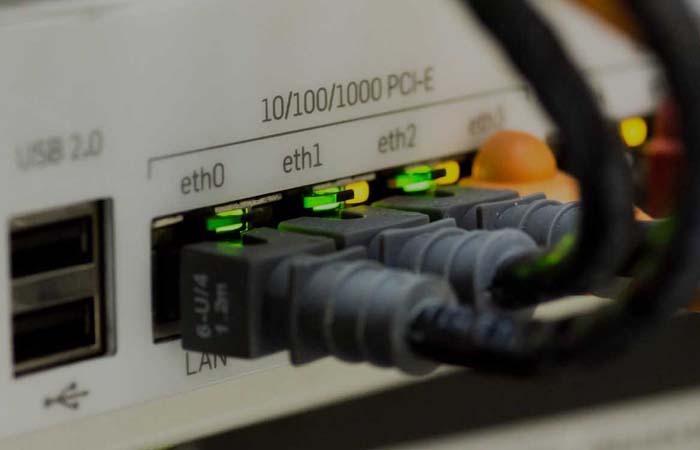 Communication Protocols
Connect with your global partner community
Connecting with your business partners often requires multiple forms of communications. Whether your partner wants to communicate via AS2, VAN, FTP, sFTP, FTPs, or other method, our technical team can take care of the complexities involved in these connections.
AS2
Are you looking to provide to your customers the facility of exchanging XML or EDI by utilizing the AS2 protocol? If so, then we at Cogential IT can offer different options to you including B2B integration software that you can get licenced to transmit XML and EDI documents directly along the internet.

Additionally, you can facilitate exchange of documents via AS2 with large number of businesses through our network. Moreover, you can also have the choice of managing your AS2 connections for yourself using our Managed Services. So, if you want to make your critical business exchanges robust and connect with your customers and suppliers in a secure manner, then our industry leading AS2 protocols can help you significantly.
FTP
FTP is one of most commonly used EDI protocols and it basically stands for File Transfer Protocol. FTP is a protocol which is utilized for the purpose of transferring computer documents over one host to another across a TCP based network, i.e. Internet. The protocol type is made on a client server architecture, where one party is the FTP client whereas the other one acts as the FTP server.

The FTP server is connected via the FTP client with the help of the server address and the identity is authenticate via username and the password. Thus, FTP is a robust and highly reliable EDI exchange protocol that we support and is used by large number of businesses across the world.

At Cogential IT, we also have FTP server which our clients can connect to for facilitating seamless and secure transfer of data.
FTPS
FTPS or File Transfer Protocol Secure is an EDI protocol that is used for the transferring the files with the help of Secure Sockets Layer (SSL). This protocol is used to secure the commands as well as the data that is being transmitted between the server and the client. FTPS needs a variety of ports to remain open on the client firewall or the server so that the connection can be made.

The encryption for the FTPS requires separate port numbers for the purpose of authentication for creating requests for file transfers. Thus, FTPS protocol offered by Cogential IT offers access to the encryption through sign-up, as well as client authentication. It is available in two separate methods, i.e. FTPS Implicit and FTPS Explicit and support small and large file transfer.

We also provider the facility of FTPS server which our clients can connect to for facilitating seamless and secure transfer of data.
SFTP
SFTP which is referred to as Secure Shell File Transfer Protocol makes use of SSH encryption for exchanging electronic data. For facilitating EDI via SFTP, it is important that the client is first authenticated by the server. The Shell File Transfer Protocol is mainly preferred by highly developed and regulated industries for the purpose of transferring sensitive data securely.

SFTP makes use of encryption as well as single secure connection to protect data during the transit. Further, unlike FTPS it does not require firewall access from client-side and comes up with simplified firewall configuration. Similar to FTPS, SFTP protocol from Cogential IT are equipped to establish authentication and confidentiality while using similar protocol for secure remote logins.
OFTP
OFTP which stands for Odette File Transfer Protocol is a communication technology that has specifically been built for exchange of B2B documents. Similar to all the AS protocols that we support, it is equipped to provide delivery receipts that are electronically signed.

Extremely simple to use, our OFTP protocol comprises of fourteen commands. Due to its efficient nature, the protocol provides for large transmission windows that can be utilized while at the time of implementing file restart, data compression as well as security.

The OFTP protocol at present provides for a communication base that is standard and is utilized for sending as well as receiving EDI messages across the Europe and throughout the world. Moreover, OFTP protocol that we provide allow companies and businesses to communicate hassle freely via point to point connections.
VAN
VAN which stands for Value Added Network (VAN) is a private network provider which is utilized for facilitating EDI (Electronic Data Interchange). VAN is mainly preferred and used by businesses to send and receive EDI documents with their business partners. All the Value-Added Networks function out of a network address database which they share with similar types of VAN's for creating interconnected network.

Value-Added Networks protocol from Cogential IT, LLC acts as an intermediary, transmitting EDI messages and documents between the partners and the protocols. However, at the same time it enables businesses to use their own single protocol irrespective of which protocol their business partner is using. Thus, a trading partner who is utilizing the EDI VAN can transfer electronic message through a direct dial-up connection or by utilizing an internet connection.
API
APIs (Application Programming Interface) was developed for the purpose of making the data and applications available as a service to a large customer base of API. API allows you to exchange data from one system to another system quickly and securely. Our API's protocol provides the benefit of reduced integration cost, the opportunity to make the data available easily while enabling the creation of new revenue streams.

API-based transactions help in implementing complementary services that are not part of the EDI standards. These include services such as volume statistics, SLA, error rates and visibility into tracking of the transport. Moreover, you can also use Cogential IT's API's to manage easy handling of the exceptions, such as exception notifications and transport cancellation.
NAESB/GISB
As a comprehensive EDI Solutions provider, we take expertise in facilitating exchange of data as per the NAESB/GISB communication module. To stay compliant with the pending and ongoing regulations of the government, NAESB standards now comprise of a certified communications protocols. This protocol from Cogential IT particularly establishes certain guidelines that is used for transferring data through Electronic Data Interchange.

As an EDI Solutions provider, we work with our clients to implement GISB Gas Industry Standards Board which is now NAESB North American Energy Standards Board recommendations for the purpose of exchange of the EDI documents. With us, you can implement Internet Conversion from Value Added Network as per the GISB guidelines.
Looking for an EDI or Integration solution? Our experts are here to help you. Book a free demo with us!
Book a free demo with us!