1.877.840.6546 |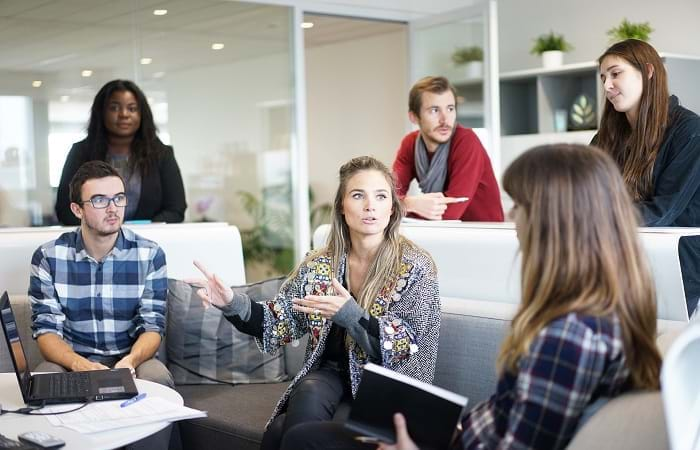 Walmart EDI
Connect your business with Walmart
EDI with Walmart is a well known discount department store that serves customers all over the world. Walmart is one of the world's largest companies by revenue and market value, making it one of the most popular partners our customers want to become EDI compliant with. The company operates over 11,700 stores offering and has approximately 2.3 million employees.Walmart offers a wide assortment of products including apparel and footwear. It operates as a discount store, supercenter, supermarket, warehouse club and online merchant. Walmart suppliers is aggressively expanding the number of products available on Walmart.com.
Cogential IT Services will provide a compliant EDI solution for connecting with Walmart. Meeting their requirements is easy when you choose our cloud-based EDI solution.
Easy Walmart EDI Compliance
EDI Services For Walmart
We focus on providing you the exact information that will be useful for you in implementing an EDI partnership with Walmart. Our professionals will guide you in becoming Walmart EDI Partners Compliance and follow up on all their set needs. Choose us as your partner on this journey of making Walmart your trading partner. Walmart EDI is a specific EDI (Electronic Data Interchange) configuration that helps suppliers to exchange all the transaction data with the retail giant. Walmart insists on its suppliers to have this compliance because it is safe and highly reliable. Furthermore, Walmart EDI also allows smooth transfers of data without any possibility of errors.
Cogential IT Services has developed preconfigured solutions for a wide range of EDI trading partners including Walmart. Our EDI solution supports all document types required by Walmart and will ensure that you are compliant with all of Walmart's requirements.. We take care of compliance testing and getting you set up in production with Walmart.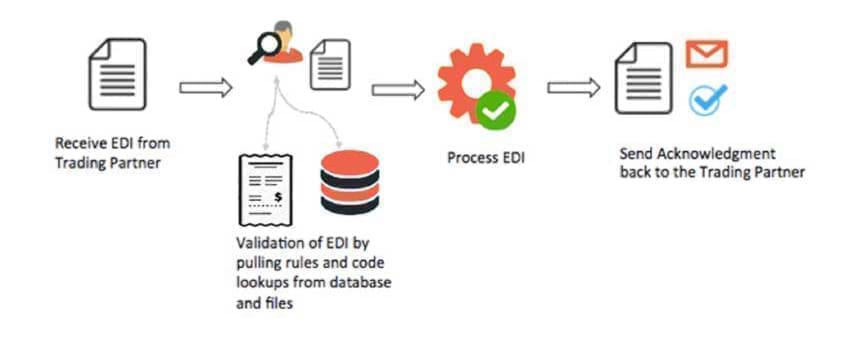 Why Choose Cogential IT Services as your trusted EDI Service Provider
Cogential IT Services was established by a group of EDI specialists with extensive multi-industry experience. Our Walmart solution is flexible and can meet the needs of any business, from a small startup to a large, global corporation.
You can choose from a variety of options to connect with Walmart – VAN/communications only, standalone Web EDI, or integrated Cloud EDI. We can supplement or be your complete EDI department.
Our EDI VAN and servers are fast and secure, with 99.998% uptime. We have round-the-clock operations staff to monitor and ensure that everything is running smoothly with your Walmart EDI program.
There's no software to install. You can use our cloud-based solutions process and monitor your Walmart EDI transactions. All you need is a computer with a browser and an internet connection.
With Walmart's huge presence and brand, it is one of the biggest retailers with whom suppliers want to do business. To do that, electronic data interchange is incredibly important, but can be a complicated process for small businesses and suppliers. Cogentialit specializes in making EDI as easy as email® so you can quickly and easily make your company EDI compliant with Walmart and Walmart.com. Walmart has become one of the largest retailers in the world, and many businesses wish to connect with them. Most suppliers select us to manage their Walmart EDI compliance for much accurate orders and business transactions; decreasing the cost and hours spent on data entry and errors.
Walmart EDI Integration Options
Simplified EDI
We have expert EDI specialists who make EDI simple, easier and hassle free.
Dedicated Solutions
We extend and integrate EDI expertise that is specific to your business needs and objectives.
Industry Oriented
Our specific EDI solutions are tailor-made with any industry that you decide to do business with.
Reliable Support
We provide 24/7 dedicated support to ensure delivery of great EDI solutions.
Looking for an EDI or Integration solution? Our experts are here to help you. Book a free demo with us!
Book a free demo with us!