1.877.840.6546 |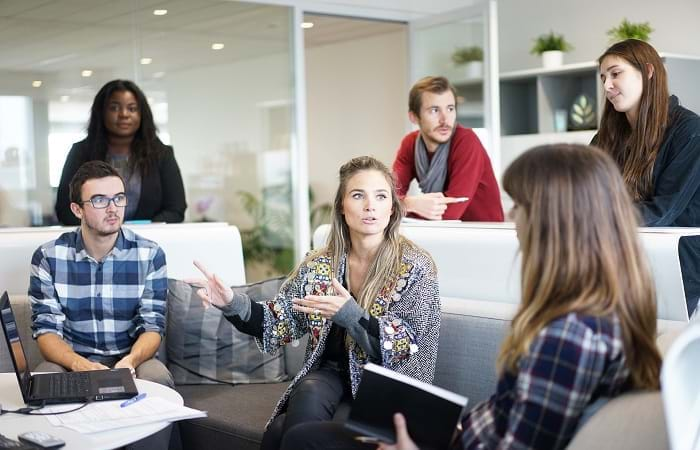 Rite Aid EDI
Connect your business with Rite Aid
Rite Aid was originally founded in 1962 as Thrift Discount and eventually changed to Rite Aid in 1968. The company operates as a drugstore chain in the U.S. and was ranked 117th on the Fortune 500 list in 2015. Rite Aid has over 4,500 locations throughout the U.S. and has around 50,000 employees. Rite Aid specializes in the selling of a wide variety of pharmacy products and sundrys.
Cogential IT Services will provide a compliant EDI solution for connecting with Rite Aid. Meeting their requirements is easy when you choose our cloud-based EDI solution.
Easy Rite Aid EDI Compliance
EDI Services For Rite Aid
Managing EDI transactions can be a daunting task, which is why it is essential to hire a professional. The level of detail is often confusing and overwhelming. Moreover, the cost of mistakes can be high too. Not only do we possess the software and resources to make it all smooth, we also back it up with a professional support team. With our assistance, you can make your business EDI capable without the paid or stress of installing software. We are ready to help you at every step of the way.
Cogential IT Services has developed preconfigured solutions for a wide range of EDI trading partners including Rite Aid. Our EDI solution supports all document types required by Rite Aid and will ensure that you are compliant with all of Rite Aid's requirements.. We take care of compliance testing and getting you set up in production with Rite Aid.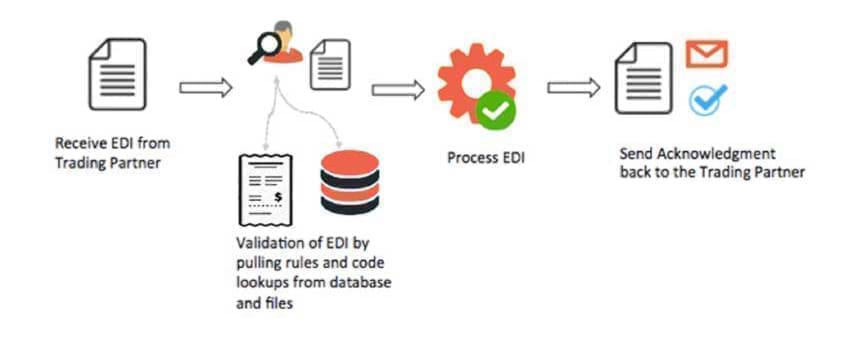 Why Choose Cogential IT Services as your trusted EDI Service Provider
Cogential IT Services was established by a group of EDI specialists with extensive multi-industry experience. Our Rite Aid solution is flexible and can meet the needs of any business, from a small startup to a large, global corporation.
You can choose from a variety of options to connect with Rite Aid – VAN/communications only, standalone Web EDI, or integrated Cloud EDI. We can supplement or be your complete EDI department.
Our EDI VAN and servers are fast and secure, with 99.998% uptime. We have round-the-clock operations staff to monitor and ensure that everything is running smoothly with your Rite Aid EDI program.
There's no software to install. You can use our cloud-based solutions process and monitor your Rite Aid EDI transactions. All you need is a computer with a browser and an internet connection.
Rite Aid EDI Requirements
214 Transportation Carrier Shipment Status
810 Invoice
820 Payment Remittance Advice
830 Planning Schedule
832 Product Catalog
850 Purchase Order
852 Product Activity Data
855 Purchase Order Acknowledgment
856 Advanced Ship Notice
860 Purchase Order Change
997 Acknowledgement
GS1-128 (formerly called UCC-128) bar code shipping labels
Rite Aid suppliers use several label types when a purchase order is fulfilled.
The ASN (Advance Shipping Notice) contains detailed information about the products that are being sent to Rite Aid and as well as transportation information. For example, the gross weight, SCAC code, Bill of Lading number, carrier PRO, and shipping date/time will be included in addition to data that comes from the purchase order.Rite Aid uses the SOI format for ASN's. SOI stands for Shipment, Order, and Item. SOI is also known as "summary ASN" and does not have as much carton detail information as some other ASN structures.Rite Aid had 17 distribution centers that use a cross docking system for delivery efficiency. Trucks from suppliers dock on one side of the distribution center and trucks going out to the stores dock on the other side. Automated conveyer belts move product from one side of the building to the other. Product is not usually stored at the distribution center to minimize handling costs and storage time.
Rite Aid EDI Integration Options
Simplified EDI
We have expert EDI specialists who make EDI simple, easier and hassle free.
Dedicated Solutions
We extend and integrate EDI expertise that is specific to your business needs and objectives.
Industry Oriented
Our specific EDI solutions are tailor-made with any industry that you decide to do business with.
Reliable Support
We provide 24/7 dedicated support to ensure delivery of great EDI solutions.
Looking for an EDI or Integration solution? Our experts are here to help you. Book a free demo with us!
Book a free demo with us!